-->

Fuelio 7.4
GPS mileage tracking
---
We are happy to announce that we've just released Fuelio 7.4 with new feature called Trip Log.
It was top requested suggestion from users. With trip log you can manually or automatically track your trips (with GPS).
Register your trip and see its real cost with some summary and map preview.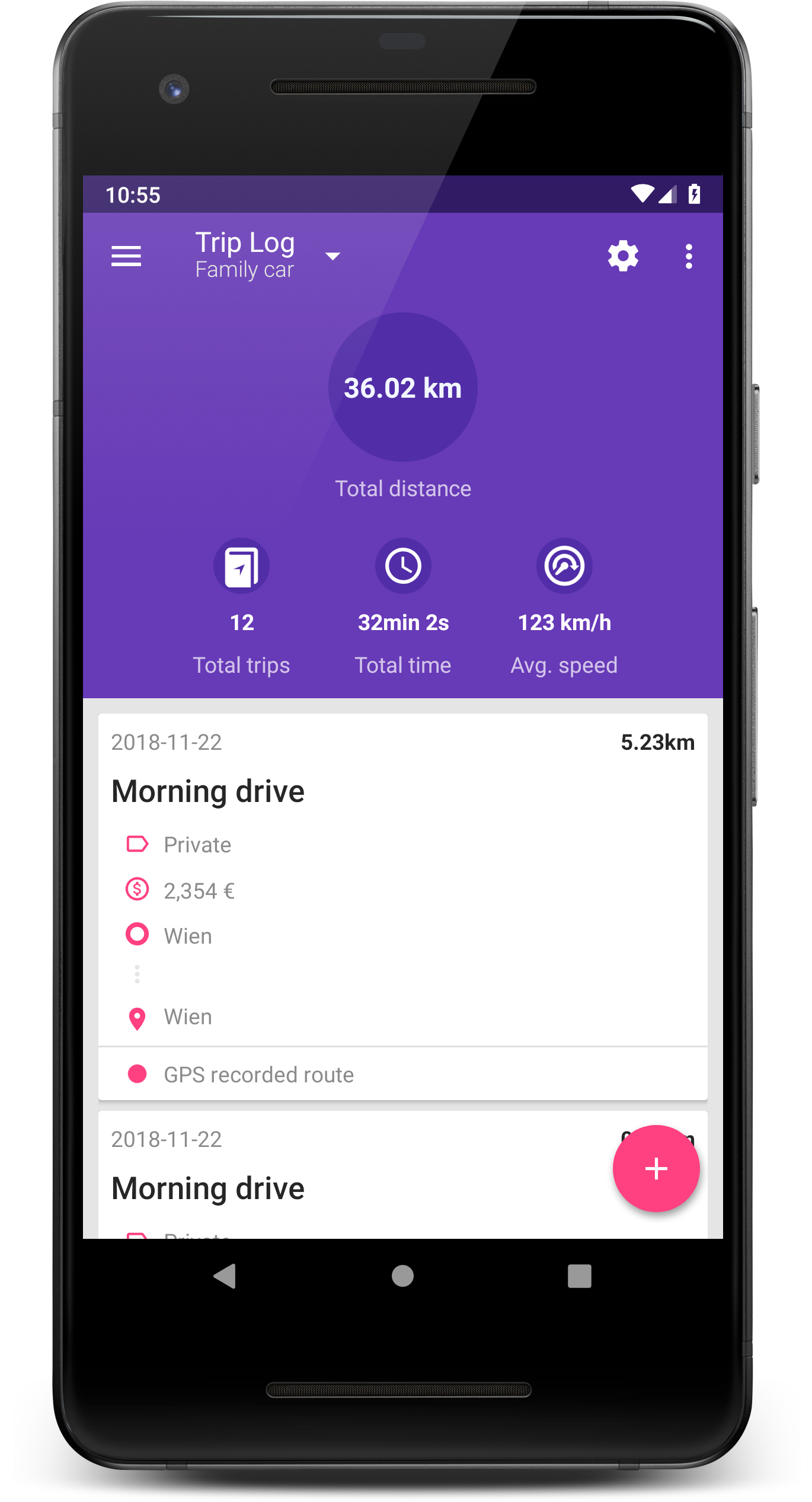 Stats
Route summary
---
Register your trip with GPS and get useful trip summary with real cost (based on your vehicle's stats in Fuelio or fixed value per km or mile).
Optional:
You can turn on recording routes to GPX format. Share your trip or import this recording in an app supporting this format.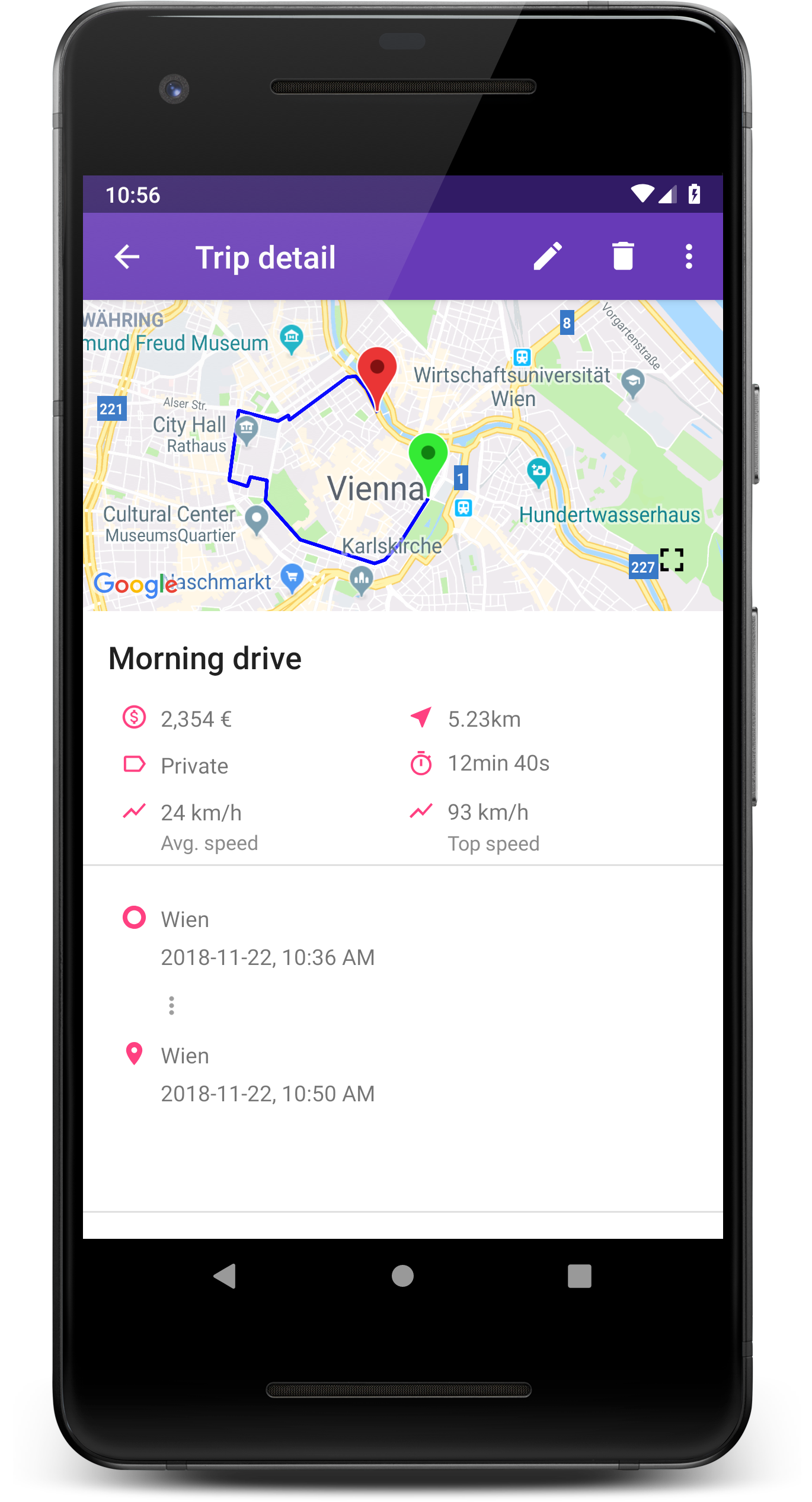 Auto start option
Make life easier with Auto Start option
---
You can pair Fuelio with your vehicle's Bluetooth device or other bluetooth device you are using in your vehicle.
When your phone is connected Fuelio will start tracking your drive and will automatically finish recording on disconnect. You can tweak this setting for your needs.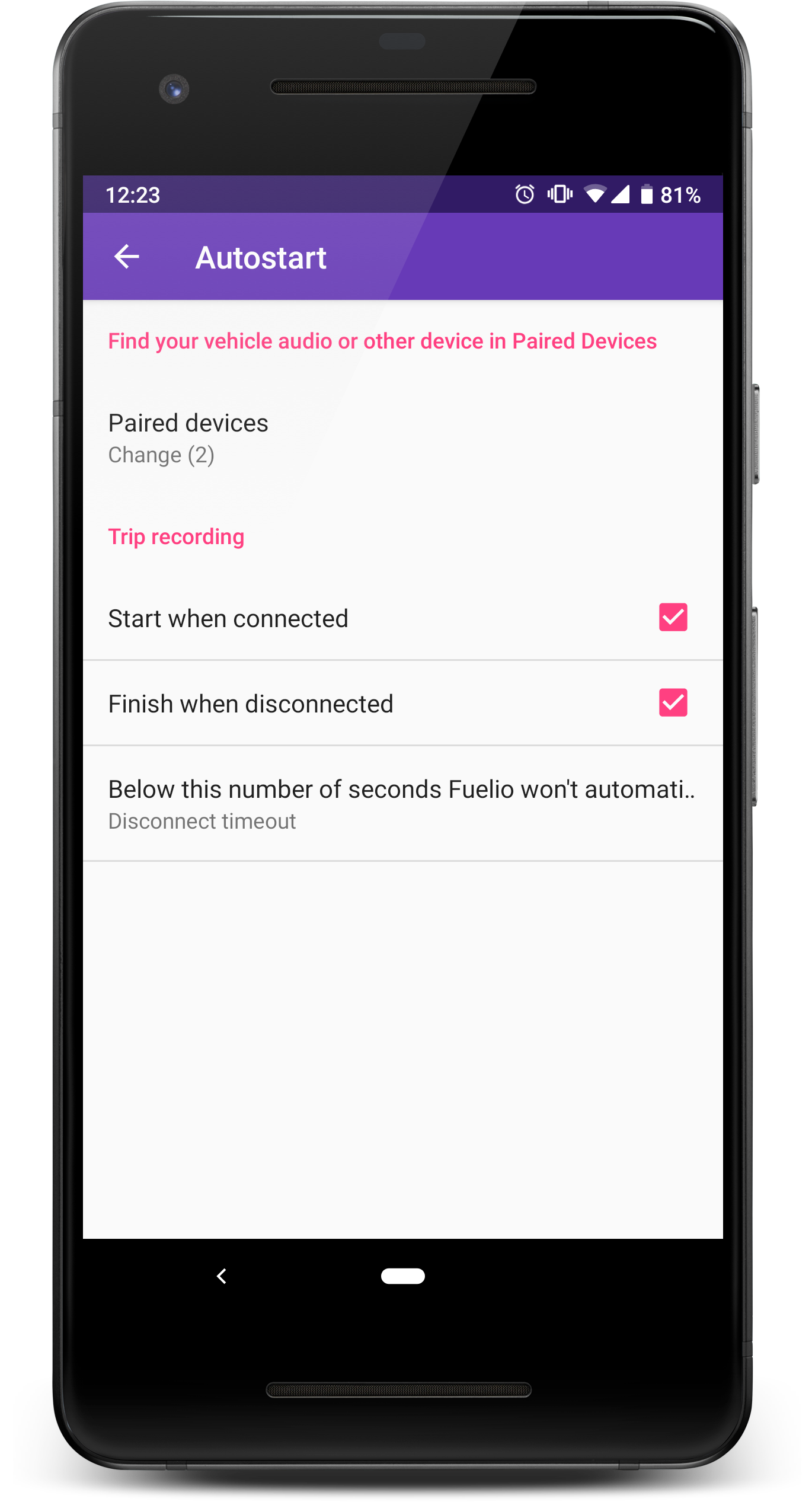 Trip Log
Feature summary
---

• GPS recording (also with Auto Start) • Manual entry (without GPS) • Expense tracking • Custom trip categories (Work, Private...) • Export and share route in GPX format • Trip summary • Map preview • Overall stats