-->

Release notes
Fuelio 7.7
---
We are happy to announce that we've just released Fuelio 7.7 with many new features and changes inside.
Scroll down to see more info about major changes.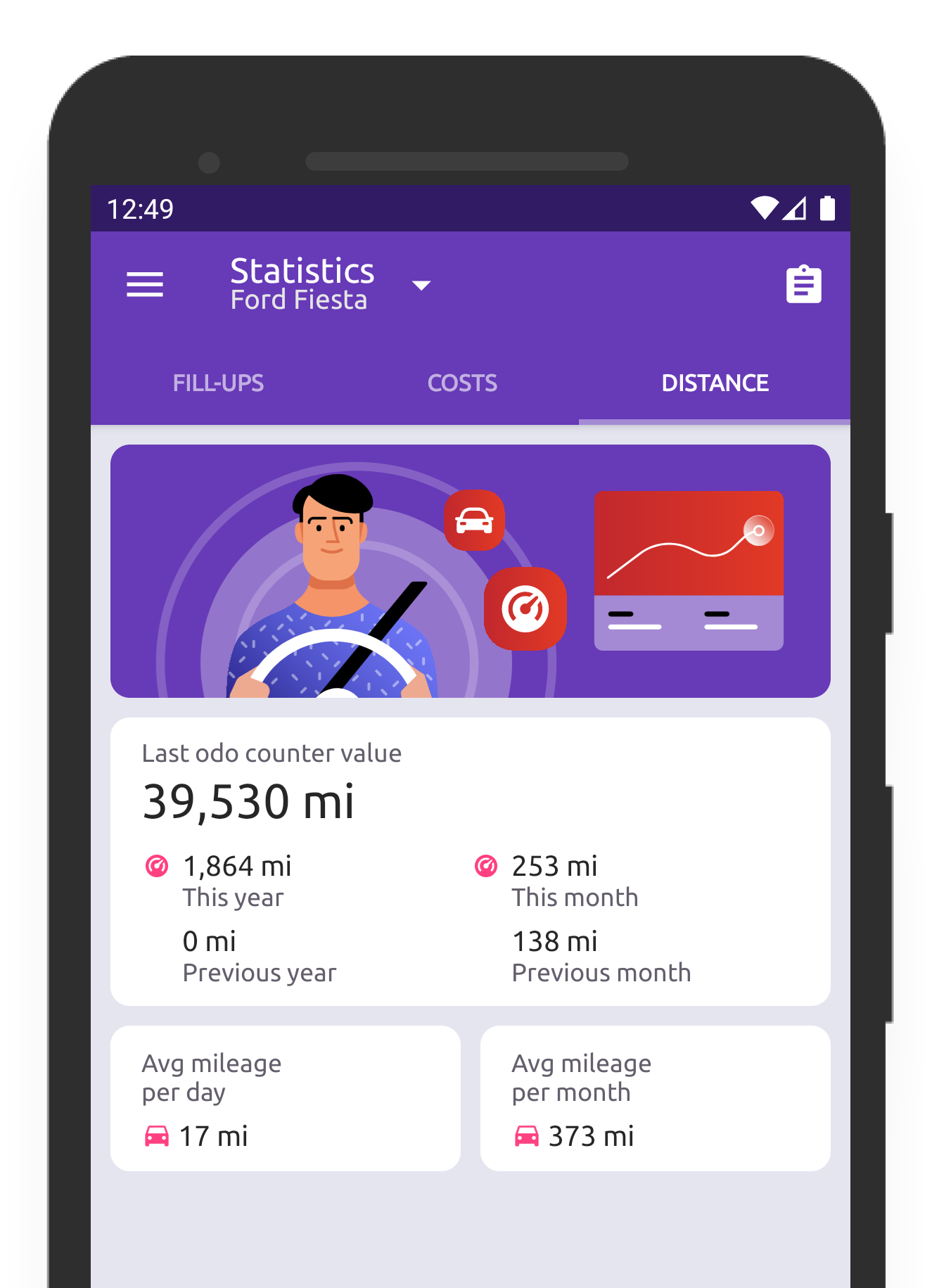 Mileage Log, Cost Log, Reports
New Stats
---
We redesigned Stats view. It was one of the oldest views in Fuelio. Don't worry, we didn't remove anything. We even added few things and split this screen into tabs (Fuel, Costs, Distance).
Readability should be much better than the old one long list.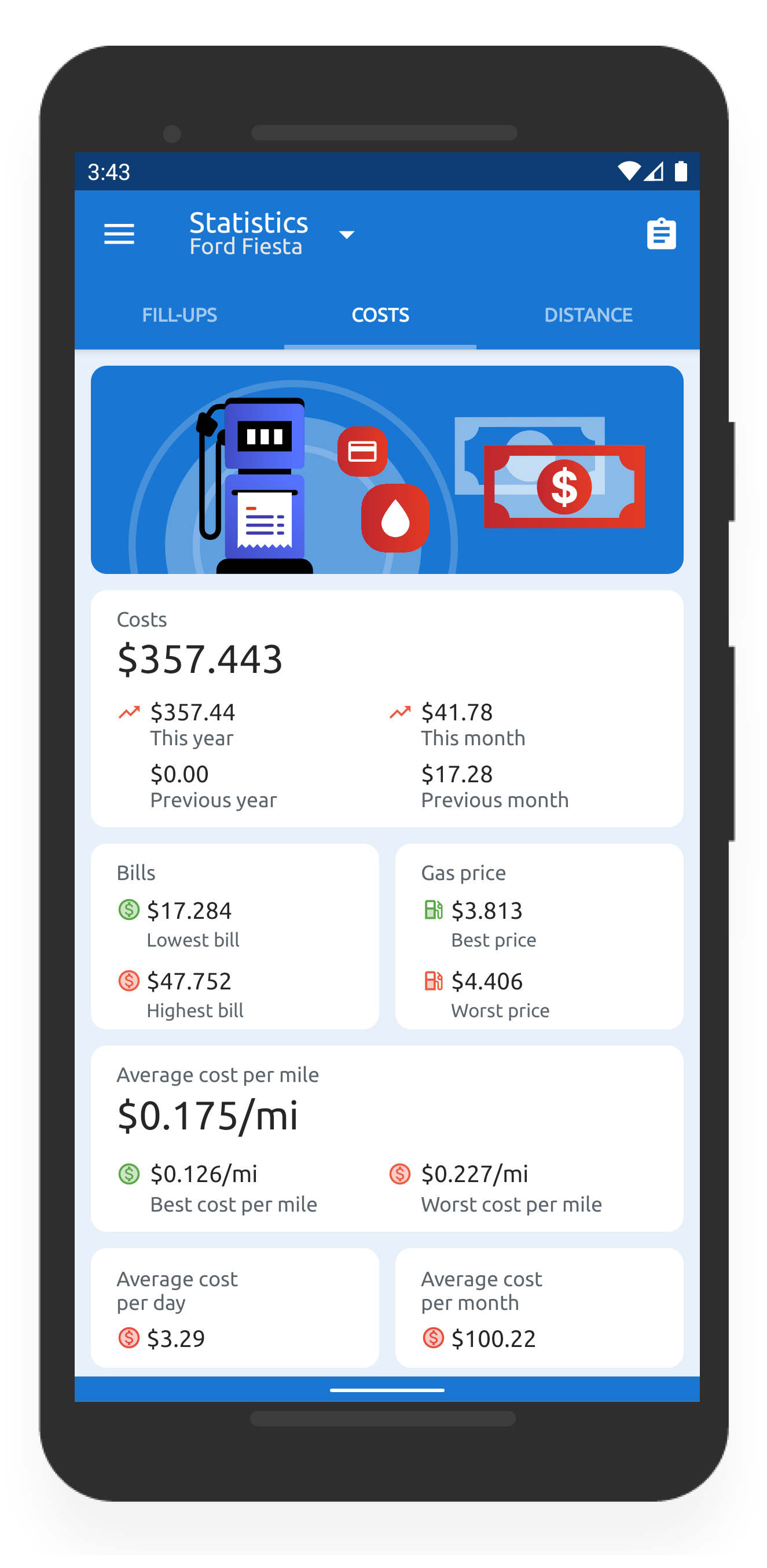 More detailed vehicle's report
Better Reports!
---
You asked us to create better reports. Previous version (Create Report) option gave you an option to generate simple report - you were able to select categories but you got only basic info about costs.
Now you can select detailed data for entry (from cost log or fuel log). And now you can also generate PDF file (not only simple text file).
Let's say you are selling your vehicle and you want to give a new owner info regarding service entries. Now you can do it - and you can decide if you want to give them also info regarding the price or just info with odo counter state.
Important note: We moved Create Report option from the main menu to Stats. You'll find option to create custom report in Fuel and Cost Stats.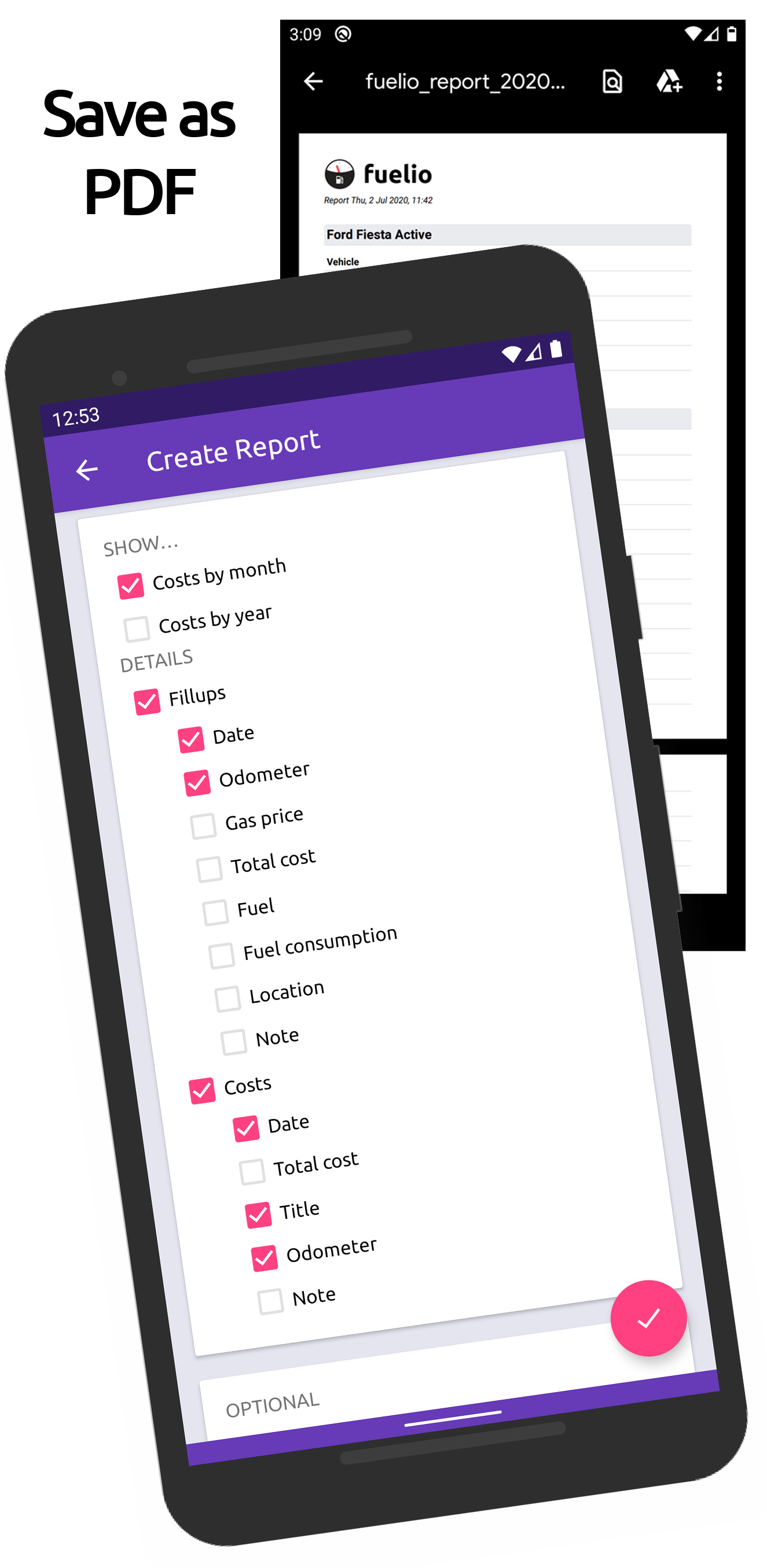 New features, route recording
Trip Log
---
We tweaked layout a little bit here. You'll see small UI changes like new icons but it's not the biggest change. We improved algorithm for recording routes (GPS precision) and we added new charts - Speed and Altitude (precision for these charts depends on device you are using). We think it's nice addition to current Trip Log.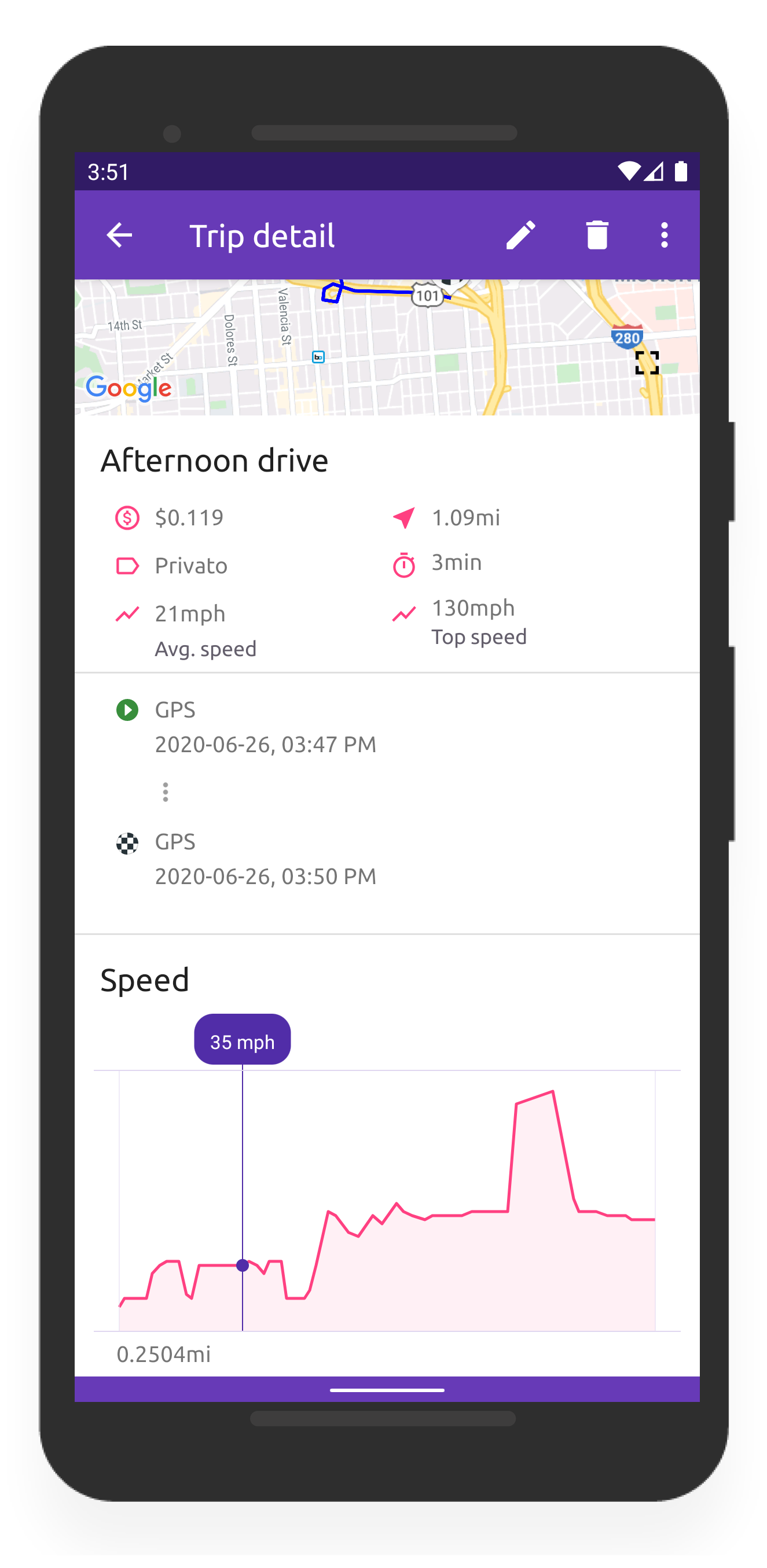 UI Changes
New Fonts!
---
We changed default for Fuelio. Don't worry, if you want to use old font - you can do it. You can change it in settings. We added few other fonts there.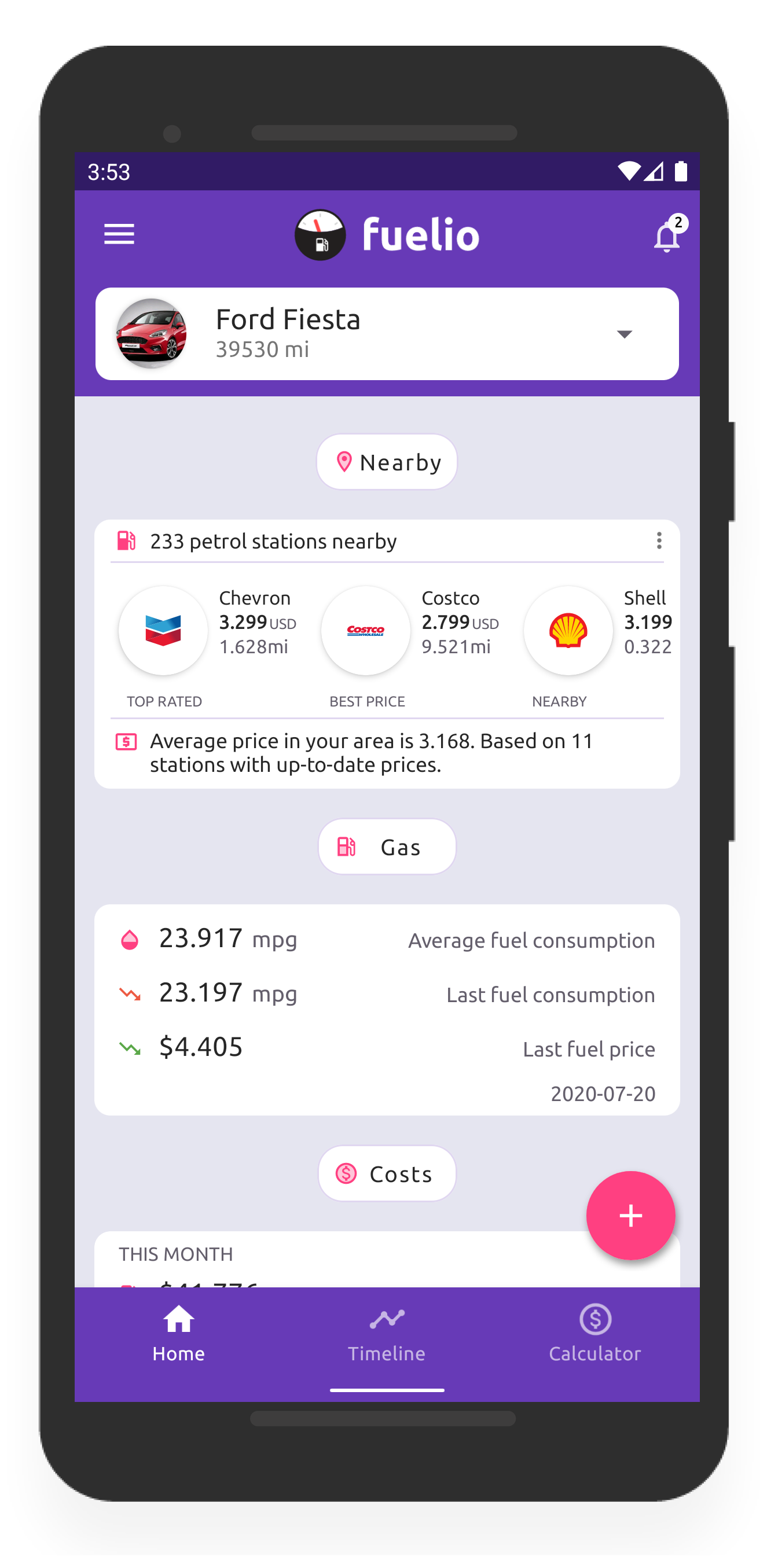 Improvements
Dark Theme improvements
---
We introduced Dark Theme in the past. We made it with keeping all Google guidelines but we know that for some devices autodetection for this mode wasn't correct. Right now if you don't want to use this Automatic Dark Theme - you can turn off this option.

Go to Settings / Auto Dark Theme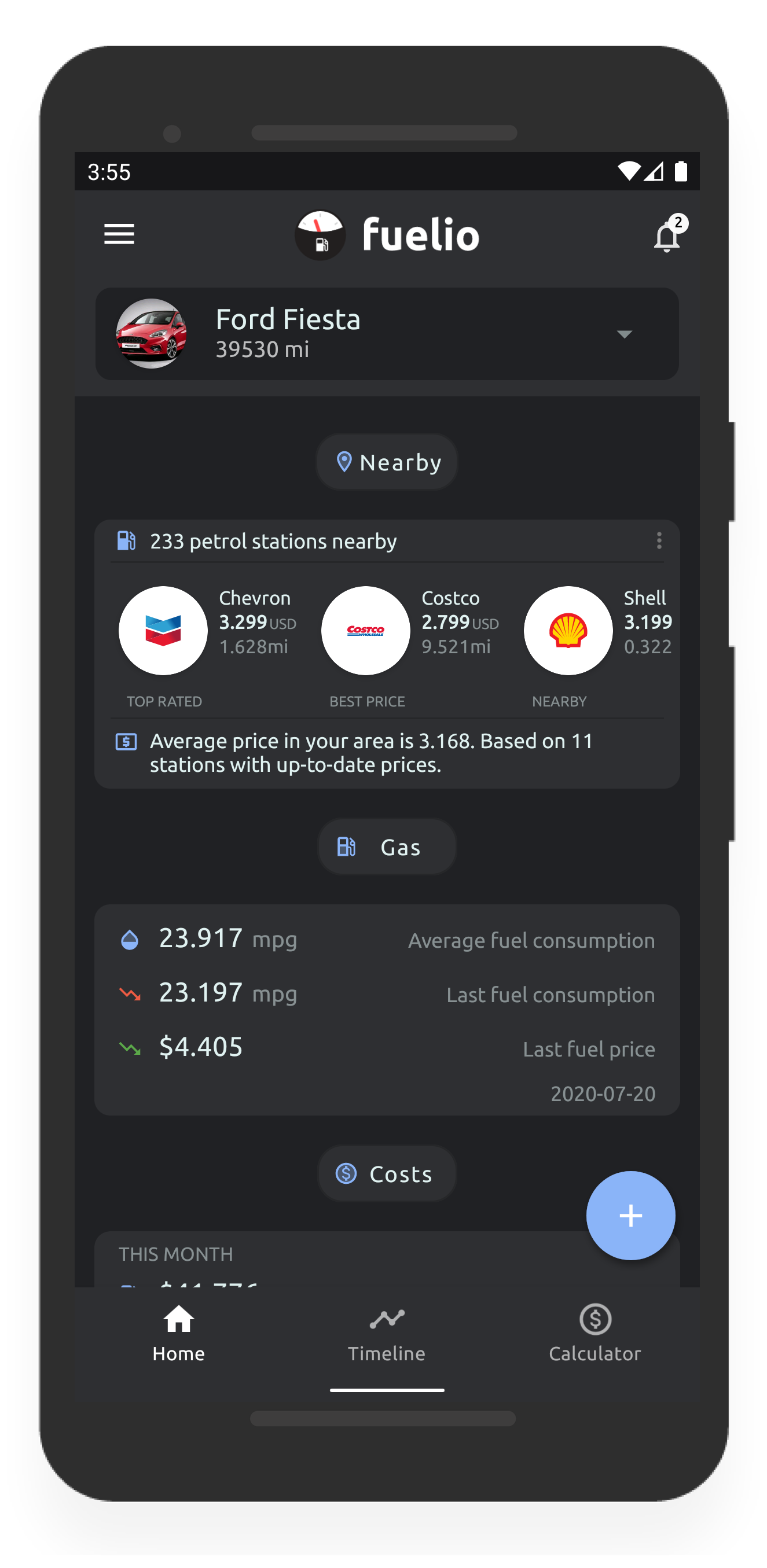 UI Changes
Design Tweaks
---
In Fuelio 7.7 you find also some small design changes (colors, updated icons…). Don't forget you can switch themes in Fuelio and they are looking much better right now.
Fillups' map
Visited stations
---
We redesigned feature showing your fillups on map. Now you can browse, group stations you have visited using new map.
It's also easy to see your fillups this way.
Try it!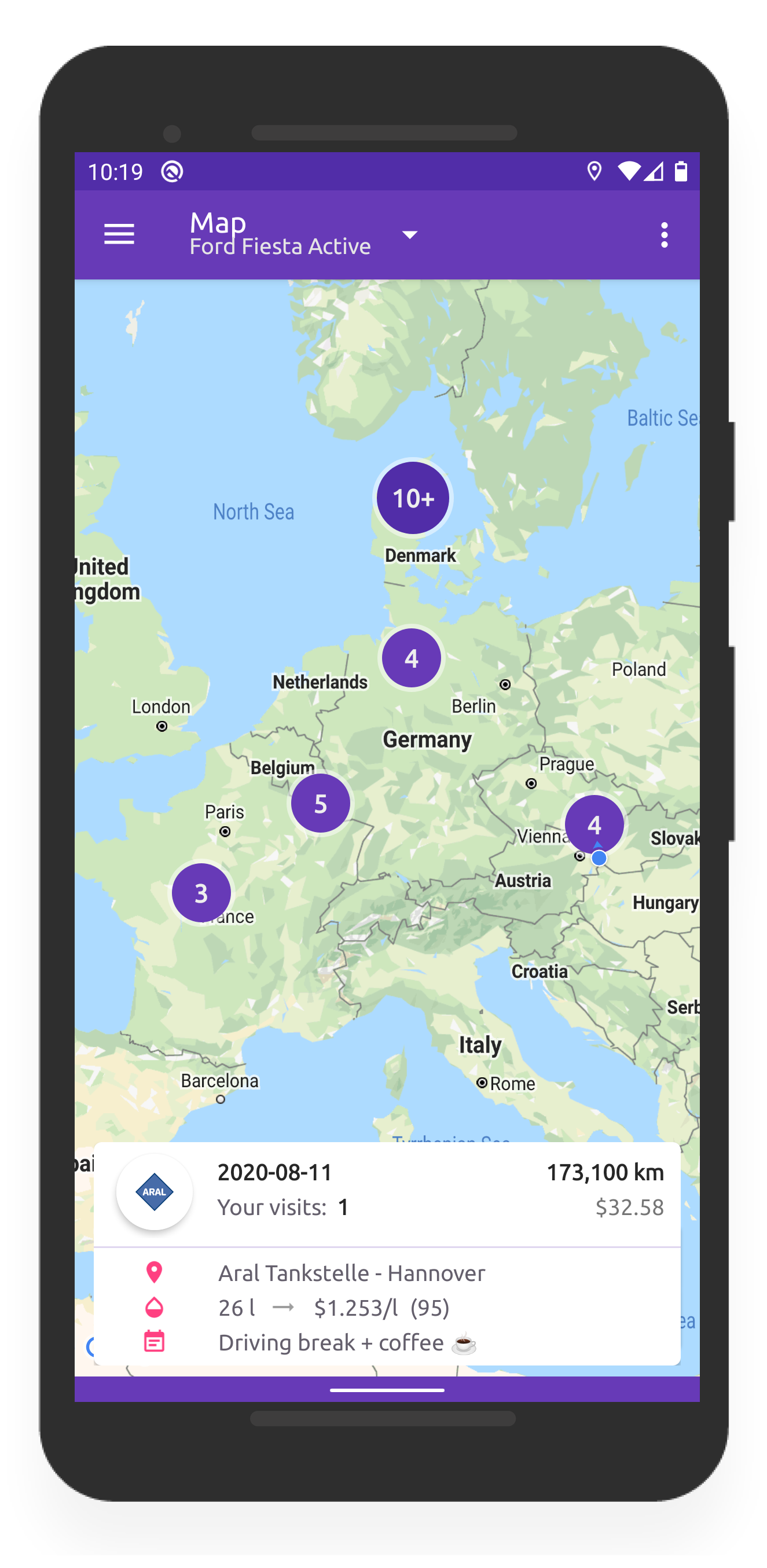 Gas prices
Italian fuel prices
---
Driving in Italy? Good news! We've added new fuel prices provider for this country. So for Italy we are no longer relying only on crowdsourcing.
We are using crowdsourcing to give you fuel prices in many countries but if it's possible we are working with governments or our partners to give you better information.
Stay tuned for next updates!